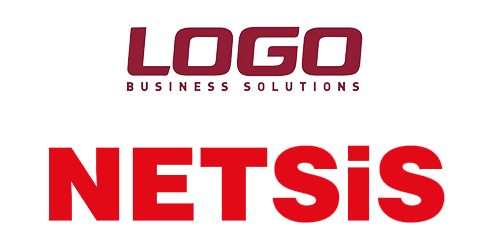 Fonetsan enables businesses to save costs, run their business faster and control them more effectively by installing applications such as e-Invoice, e-Ledger, e-Archive developed in accordance with the standards of the Revenue Administration. These solutions not only add value to operational processes, but also save on labor, archiving, printer consumables and paper invoice sending.
Logo - Netsis e-Solutions

Being the leader in its field, Logo offers a fast and secure system that works 24/7 with the eLogo brand, which has a Private Integrator license. Thus, all electronic invoicing transactions can be carried out securely over eLogo's information processing system.
Logo; With its wide range of e-Solutions ranging from e-Invoice to e-Waybill, from banking solutions to artificial intelligence-based innovative products, it closely monitors the developments in digital transformation and the legislation and offers the solutions needed to the service of businesses. The ability of these solutions to work fully integrated with both Logo products and non-Logo ERP software is another advantage offered by e-Solutions.