Our company sells HCS and HES brand cable and passive network infrastructure products from its Izmir office.
At the same time, you can get the finishing and testing services of HCS products from our company.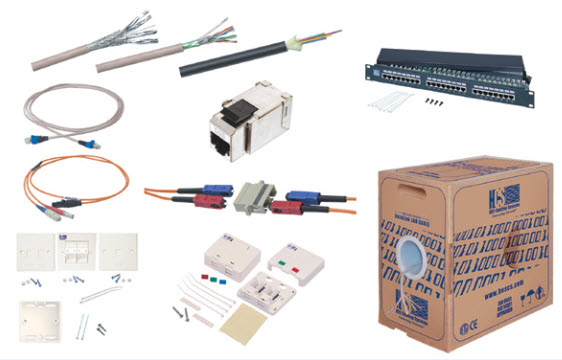 HCS products we sell:
Cat6 U/UTP 100 Ohm Horizontal LAN Cables (23 AWG)
HCS DataLink 250 U/UTP cable series; 100 Ohm impedance, 4 and 8 pair U/UTP cables used for horizontal structured cabling systems
covers. All DataLink 250 series Category 6 cables are far above the requirements of ANSI/TIA/568-C.2 and IEC 61156-5 standards.
is performing.
H06-00402-DP 4x2x23# U/UTP CAT 6 LS0H Gray, 500m Reel
J6E-00873 Cat6E UTP keystone jack 110 T568A/B 180 degree
W00-30201 French type socket 22 5x45 1 port for RJ45
P00-02450-1U 24 Port Keystone Jack UTP Empty 19 1U
T06-00420-05 4x2x24# Cat6 UTP patch cord LS0H gray 50cm
T06-00420-50 4x2x24# Cat6 UTP patch cord LS0H gray 5m