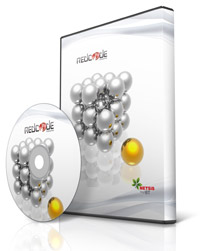 Netsis 3 Enterprise
Enterprise, which we have developed as the most comprehensive version of the Enterprise series products, is intended for institutions that have enterprises and branches in Turkey and abroad, and allows to work in an integrated and modular manner with all of these enterprises.
Enterprise offers solutions from businesses with 10 users to multi-business organizations with a holding structure of 500 users. Features such as business/holding logic, support for Oracle databases, multi-language support, line-based security application, scorecard and business intelligence make Enterprise stand out from other products.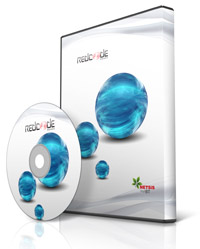 Netsis 3 Standard
While businesses automate their processes such as sales, purchasing, logistics, production, planning, financial management, and management accounting with classical enterprise resource planning applications, they also need applications that will bring them together with their customers and suppliers in electronic environment. RedCode Standard has been developed especially for the needs of medium-sized industrialists with applications such as customer relationship management, supply chain management, advanced production planning in addition to finance and accounting applications of enterprises.
Redcode Standard, which can respond to the different needs of businesses with its modular structure, makes a difference with its many technological features such as foreign language, simultaneous multi-user, multi-currency, international accounting standards.RedCode Standard is offered to medium-sized industrialists from 3-user businesses to 40 users.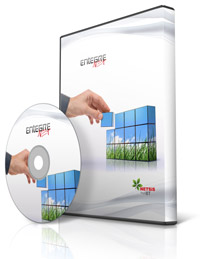 Netsis 3 Entegre
With Entegre.Net, our solution for medium-sized companies, you not only benefit from the advantages of new technologies by bringing your business processes into an integrated structure, but also you get a practical solution for all your needs that develop in parallel with the business world, thanks to its flexible structure and ease of use.



Content of Netsis 3 Integrated Product;
Customer Management system,
Following the order-delivery stages in the sales cycle,
In the purchasing cycle, supplier management, order-purchase stages,
Within the enterprise, the arrival of the material to the enterprise, its storage, movements within the enterprise, counting, etc. ,production operations, product shipment-delivery-invoicing operations,
On the finance side, tracking current accounts with cash, check/note, credit card, bank transactions,
Accounting integration of all activities, end-of-period costing, uniform chart of accounts, official ledger printing, financial statementsHuman resources payroll processes
Fixed asset tracking
Wide range of reporting options, help system, ease of use and security




Bordro Süreçlerinin Yönetimi Artık Çok Kolay
Thanks to Netsis 3 Payroll's flexible and user-friendly structure and comprehensive reporting modules, you can manage your company's payroll processes in accordance with legal regulations.The human factor is decisive in raising the success graph in companies where well-educated experts who have adopted the mission and target of the institution work efficiently under the correct job descriptions. With the awareness of this, the strategic value of human resources departments is also increasing day by day.rising. In this direction, the importance given to the fast and efficient management of human resources processes is increasing.Developed considering the necessity of increasing the efficiency of business processes, Netsis 3 Payroll allows you to fully manage your employees' payroll processes.allows. You can manage your resources end-to-end thanks to its integrated employee structure with Netsis HR.



Logo Crm
Companies need to use an effective Customer Relationship Management (CRM) system in order to gain competitive advantage. Information systems are needed in order to increase the loyalty of existing customers, to reach potential customers and to establish the right communication.Logo CRM solutions offer comprehensive business applications where you can quickly manage your field operations, marketing activities and all sales processes so that you can establish the most effective communication with your customers in line with your sales and marketing goals.
Thanks to Logo CRM solutions, you can plan the meetings that your dealers and field sales team will hold with customers, and you can create your corporate memory by following the results of the developments instantly.
NetPos Merchandising Application
Netsis' merchandising application NetPos is a multi-purpose automation system that brings a new dynamism to the caving industry.
NetPos, which has been specially developed to respond to the different demands and problems of the industry; It caters to many different needs from textiles to bookstores, from glassware to durable goods, from markets to cash & carry stores.
NetPos provides the advantage of tracking and compliance in all merchandising applications such as cash/instalment sales, campaigns, cash flow and return conditions.NetPos offers the most economical and accurate solutions that are reliable, integrated, for all needs.
NetPos Applications:
Department, Color, Size Modules
Pc Pos, Safe application on Integrated PCs
Flexible and unlimited report possibilities
Automatic notification, cross-store messaging
Ease of transfer between stores
Personal Information e-mail, sms, contract, detailed statement
Serial tracking support
Receipt / Invoice / Other documents
Integrated with flexible configuration of color, size, drop, kavala ...
Designable contracts, statements, expense slips, cash receipts
Store Card Support
Ability to work with unlimited foreign currency
Wholesale and retail sales support
All credit cards application support
Online Payment type / cash status report
Franchise application support
Gift point applications
Customer personal details and guarantor information
Integration with data collection systems, warehouse applications
Single store / Chain store
Online and offline work