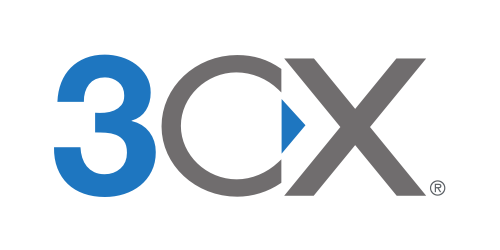 NEW GENERATION TELEPHONE PBX

Thanks to cloud technology, a brand new era has begun in communication! The virtual switchboard offers you a more secure, technological and affordable communication infrastructure!
What is Virtual Switchboard
Virtual Switchboard is an internet-based new generation telephone exchange that replaces old-style physical telephone exchanges, provides services over the Internet with virtualization technology, and you can use the switchboard features from anywhere there is an Internet connection.
The virtual switchboard, which replaces the old-style analog telephone exchanges, does not require the establishment of a physical switchboard, which requires investment costs, and operates entirely over the Internet.
With the virtual switchboard, you can get rid of complex cable structures and manage it yourself without paying a support fee with its technological, flexible structure and user-friendly interface.
You can meet the telephone exchange needs of all your branches and reset your communication costs between branches with a single virtual switchboard, without the need to invest in a separate switchboard for each of your branches.
How does the Virtual PBX System works?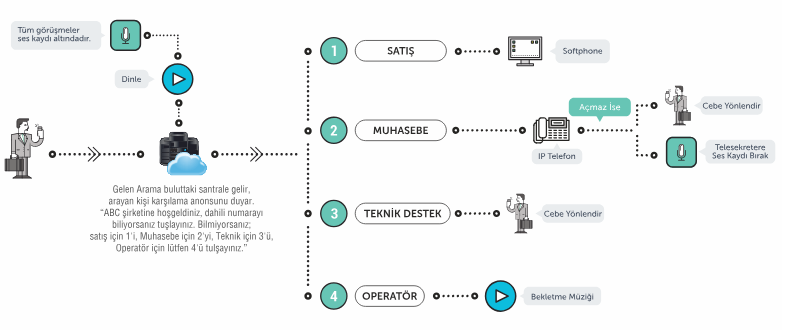 Avantajları Advantages of Virtual PBX System


No Investment Cost
You do not pay any installation fee for the virtual system.It is used with monthly rental model.


Quick Setup
It is ready in half a day. You can start using it right away.



Virtual PBX is Safe
Access to the virtual exchange is possible only by designated static IPs. An attack prevention system and various security measures have been taken.



Free Support, Maintenance and Update Services
You do not have to pay an extra fee for virtual exchange updates. Support and maintenance service is free.